OUR INFRASTRUCTURE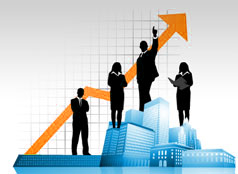 We have established a highly advanced and ruggedly constructed infrastructure, where we ably perform our all business related tasks as well as operations. To carry out hassle free activities, we have strategically partitioned our entire set up into varied other departments. Our infrastructure consists of production, administrative, sales and marketing, warehousing and packaging, research and development, quality control, logistics and several other departments. All departments are skillfully handled by specialized team of professionals, who cordially perform all activities and make timely delivery of bulk product range.
Our company is equipped with advanced infrastructural set-up, which improves our manufacturing capacity as well as enables us to perform specialized and standard business operations. We have developed an advanced production unit, which is installed with latest machines and technology. These machines are upgraded as per the advancement prevailing in industry, which enables us to cater to the upcoming demands of clients in a better way.
Our Team
Backed by a team of highly experienced professionals, our company is ably fulfilling the accurate and growing requirements of clients. We provide regular training and conduct seminars for our employees, in order to keep them abreast of prevailing market tendencies. Besides, team working with us is committed, energetic as well as successfully attending clients by providing timely response to their queries and serves to the diverse needs efficiently.